Best Weed Delivery Bangkok: Where to order?
---
Are you ready to embark on an unforgettable cannabis journey in Bangkok? With the legalization in Thailand, finding the best weed delivery Bangkok has become essential for both locals and tourists seeking quality cannabis products.
Bangkok Stoners: Uniting Cannabis Connoisseurs across the City of Angels!
In this guide, I'll help you discover the best weed delivery services in Bangkok, ensuring you have access to a wide range of strains, edibles, and concentrates at your fingertips. So sit back, relax, and let me guide you through the fastest and most respectable partners you can find, for a truly exceptional experience.
| | |
| --- | --- |
| ☘ Top Delivery | Dr Green |
| ⚂ Discount | 50 % OFF |
| ✔ Waiting | Less than 1h |
| ⚠ Districts | All Bangkok |
---
---
Option 1: Best Weed Delivery Services in Bangkok – Dr Green
Dr Green is a great cannabis dispensary that offers the best weed delivery service in Bangkok, thanks to its exceptional commitment to customer satisfaction, quality products, and efficient delivery process. Drawing inspiration from top Californian dispensaries, Dr Green has adapted their successful practices to cater to the Bangkok market.
Get The Weed of The Month Delivered to You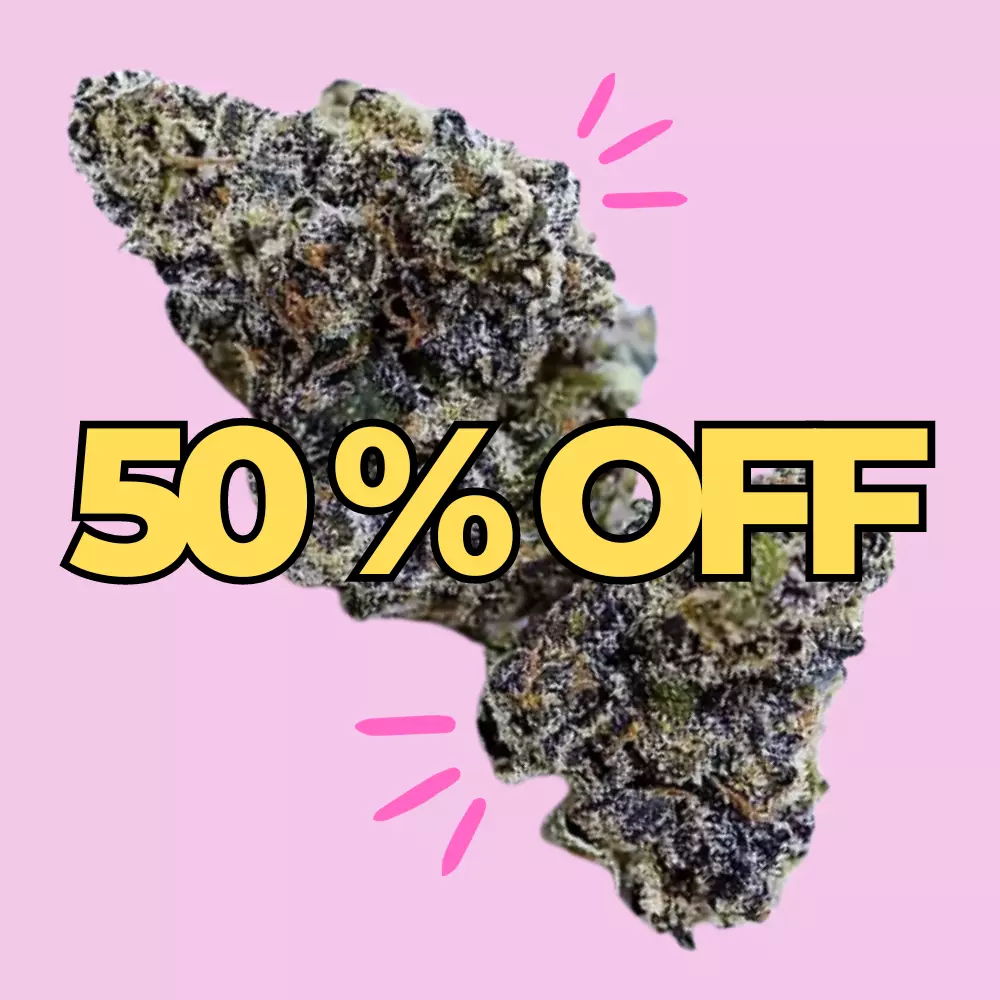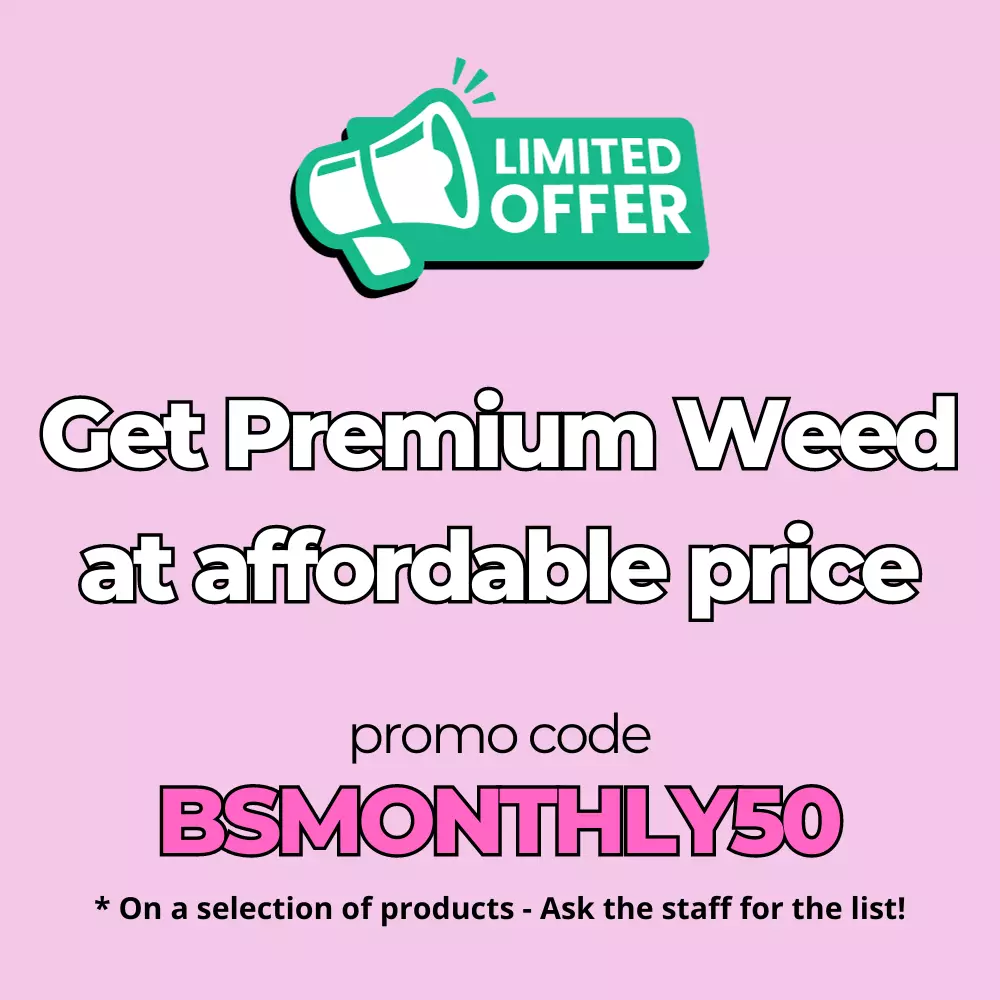 PROMO – 🚚 Premium Weed Delivered to Your Doorstep! 🚚 Craving quality cannabis but don't want to step out? Dr Green's got your back! Order some of the strains available and enjoy a flat 50% discount with code BSMONTHLY50. Whether you're lounging at home or hosting a party, get the best of Bangkok's cannabis delivered to you!
Here are some reasons why Dr Green BKK stands out as the premier weed delivery service in Bangkok:
User-friendly purchase process: you order your weed through the LINE app.
Extensive product variety: strains, accessories and much more.
Quality assurance: lab-tested, transparent sourcing, positive reviews.
Efficient delivery: same-day service, real-time tracking, wide coverage.
Multiple payment options: COD, credit/debit cards, mobile payments.
Excellent customer support: LINE chat, phone, and email assistance.
Dr. Green's dedication to quality, customer service, and efficient delivery has earned them a reputation as the go-to cannabis dispensary for the best weed delivery service in Bangkok.
DELIVERY – For partners located within the Bangkok Metropolitan Region, orders are dispatched and delivered within an hour through Grab Delivery. For those situated across the entirety of Thailand, orders are typically shipped and delivered within 1-3 days via various courier companies.
---
Option 2: Cannabox, The Weed Delivery Service 2.0 in Bangkok
Do you live in Bangkok? Are you a tourist? Ordering weed and having it delivered has never been easier, folks. Today, with Cannabox, you can order online and have your cannabis delivered straight to your home or hotel in record time. Yes, less than one hour! Great, isn't it?
Let me now explain how this platform works. It is super easy, you will just need two minutes to place your order, unless you hesitate on which strain to choose (it always happens to me!).
Here it's how it works:
Go to the Cannabox.co.th website.
Click on the black banner at the top of your web page.
Enter the address to which you want the weed delivered.
Choose one of the suggested dispensaries (they promise to deliver within an hour).
Select the cannabis you want. Indulge yourself, there's no limit!
Define a payment method. Today, you have to pay cash on delivery, but soon, payment by credit card will be integrated into the application.
Your order is now complete. All you have to do now is wait a few dozen minutes before receiving your weed delivery!
MY TEST – Personally, I've already tested the service several times, at different locations in Bangkok, with different dispensaries. Result: I've always received my weed within the hour!
Want to know more about this platform? Read my Cannabox.co.th review!
---
Option 3: Amsterdam Cafe Bangkok – up to 5:00AM
If you need your weed delivered late into the night, or even into the very wee hours of the morning, think Amsterdam Cafe Bangkok. In fact, the establishment delivers all over Bangkok until 5am.
Via their Instagram account, you can get recommendations on the best strains of the moment. The delivery process is super smooth. You receive your weed very quickly and in complete discretion.
The great thing about Amsterdam Cafe Bangkok is that you can choose from a wide variety of strains (the staff told me they have around 90 available. Amazing, isn't it?) and above all, the prices are super affordable. Here, you can really get a quality strain that fits your budget perfectly, from 99 baht to 900 baht. The choice is yours.
For those on a budget, the Thai Green Crack at 99 baht does the job. Of course, it won't be the tastiest weed of your life, but if that's the effect you're after, it'll do the trick.
---
How to Choose the Best Weed Delivery Service?
When selecting a weed delivery service in Bangkok, you should consider the following 6 factors (at least, these are the ones I, personally, do consider!):
Ease of ordering: A user-friendly website or app plays a crucial role in making your cannabis purchasing experience seamless. A well-designed platform should have clear product categories, detailed descriptions, high-quality images, and an intuitive checkout process. This ensures that you can easily browse, compare, and select the products you desire without any hassle.
DID YOU KNOW – Ordering weed online in Bangkok often takes place through the LINE account of each dispensary. LINE is a widely popular social network in the country, and many cannabis providers have adopted it as their primary communication and ordering platform. To purchase cannabis products from a dispensary, simply add their LINE account, browse through their menu, and place your order via chat. This method is convenient, fast, and widely accepted throughout Thailand.
Product variety: The best weed delivery services offer an extensive selection of strains, edibles, concentrates, and accessories. This variety caters to different preferences, needs, and levels of experience among users. By choosing a service with a diverse inventory, you can experiment with new products and stay up to date with the latest trends in the cannabis industry in Bangkok.
Quality assurance: Reputable weed delivery services prioritize product quality and safety. They ensure that their products are lab-tested for potency, purity, and the absence of harmful contaminants. Furthermore, they provide transparency in their sourcing, ensuring that their cannabis is ethically and sustainably cultivated. Positive customer reviews serve as a testament to the quality and effectiveness of the products, giving you the confidence to make informed decisions.
Delivery speed and area coverage: Fast and reliable delivery is essential for a satisfactory customer experience. Top weed delivery services in Bangkok offer same-day delivery, real-time tracking features, and extensive service areas that cover most of the city's neighborhoods. By choosing a service that excels in these aspects, you can enjoy your cannabis products with minimal waiting time and the convenience of home delivery.
Payment options: A wide range of payment options is a sign of a flexible and customer-centric weed delivery service. Look for providers that accept cash on delivery, credit/debit cards, and popular mobile payment services available in Thailand. This flexibility allows you to choose the payment method that best suits your preferences and financial situation.
Customer support: Exceptional customer support is a hallmark of trustworthy weed delivery services. Prioritize services that offer live chat, phone support, and responsive email assistance to address your questions, concerns, and feedback. This level of support ensures that any issues you encounter are promptly resolved, leading to a positive and stress-free cannabis purchasing experience.
How weed delivery works in Bangkok?
Weed delivery in Bangkok has become a convenient and popular way to access cannabis products for both recreational and medicinal use. Here's a general overview of how the weed delivery process works in the city:
Estimated cost: 0
Total time: 50 minutes
Find a reliable dispensary

Start by researching and selecting a reputable cannabis dispensary that offers best weed delivery Bangkok. You can browse their websites, check reviews, or get recommendations from friends or online communities.

Connect through LINE

As I said already, in Thailand, many dispensaries use the LINE app for communication and order. Add the dispensary's LINE account to access their menu and communicate with their customer support.

Browse and select products

Go through the dispensary's menu on their LINE account, website, or app, and explore the variety of cannabis strains, edibles, concentrates, and accessories they offer. Make sure to check product descriptions, potency levels, and customer reviews to make an informed decision.

Place your order

Once you have chosen your desired products, send your order through the LINE chat or the dispensary's online ordering platform. You may be required to provide personal information such as your name, phone number, and delivery address.

Verify your age

Since there are age restrictions on cannabis consumption in Thailand, the dispensary might request a photo of your ID to confirm your age before processing your order.

Choose a payment method

Select a payment option that suits you best. Most dispensaries accept cash on delivery, credit/debit cards, and mobile payment services.

Track your Bangkok weed delivery

After placing your order, you will receive a confirmation and an estimated delivery time. Some dispensaries offer real-time tracking features to help you monitor your order's progress.

Receive your order

Once your cannabis products arrive, verify the contents and make your payment if you opted for cash on delivery. Please remember to store your products in a safe place that is inaccessible to children or pets.
MY TIPS – By following these steps, you can enjoy a hassle-free and convenient weed delivery experience in Bangkok. Always consume cannabis responsibly and adhere to local regulations to ensure a safe and enjoyable experience.
What can you get delivered?
In Bangkok, due to the current legal regulations, you can only get flowers and accessories delivered to your doorstep. This means that you can enjoy a variety of cannabis strains, as well as essential accessories like rolling papers, grinders, and vaporizers, all conveniently delivered to your home.
It's important to stay informed about any changes to the local laws and regulations regarding cannabis products. As soon as the law changes to allow the delivery of additional cannabis products, such as edibles or concentrates, I will promptly inform Bangkok Stoners community. Keep an eye on my website for the latest updates on the evolving cannabis market in Bangkok.
Bonus: the 9 most delivered Cannabis Strains in Bangkok

In Bangkok, the cannabis scene offers a wide variety of strains suitable for various preferences and needs. With numerous reliable weed delivery services operating in the city, you can conveniently access both locally grown Thai land race strains and internationally recognized varieties right at your doorstep.
Here are the most favorite cannabis strains for Bangkok's smokers, available for delivery:
White Widow
A well-known hybrid strain, White Widow is famous for its potent and balanced effects. With a blend of uplifting, euphoric, and relaxing properties, it's an ideal choice for addressing stress, pain, and depression. Its flavor profile is characterized by earthy, woody, and slightly sweet notes.
Apple Banana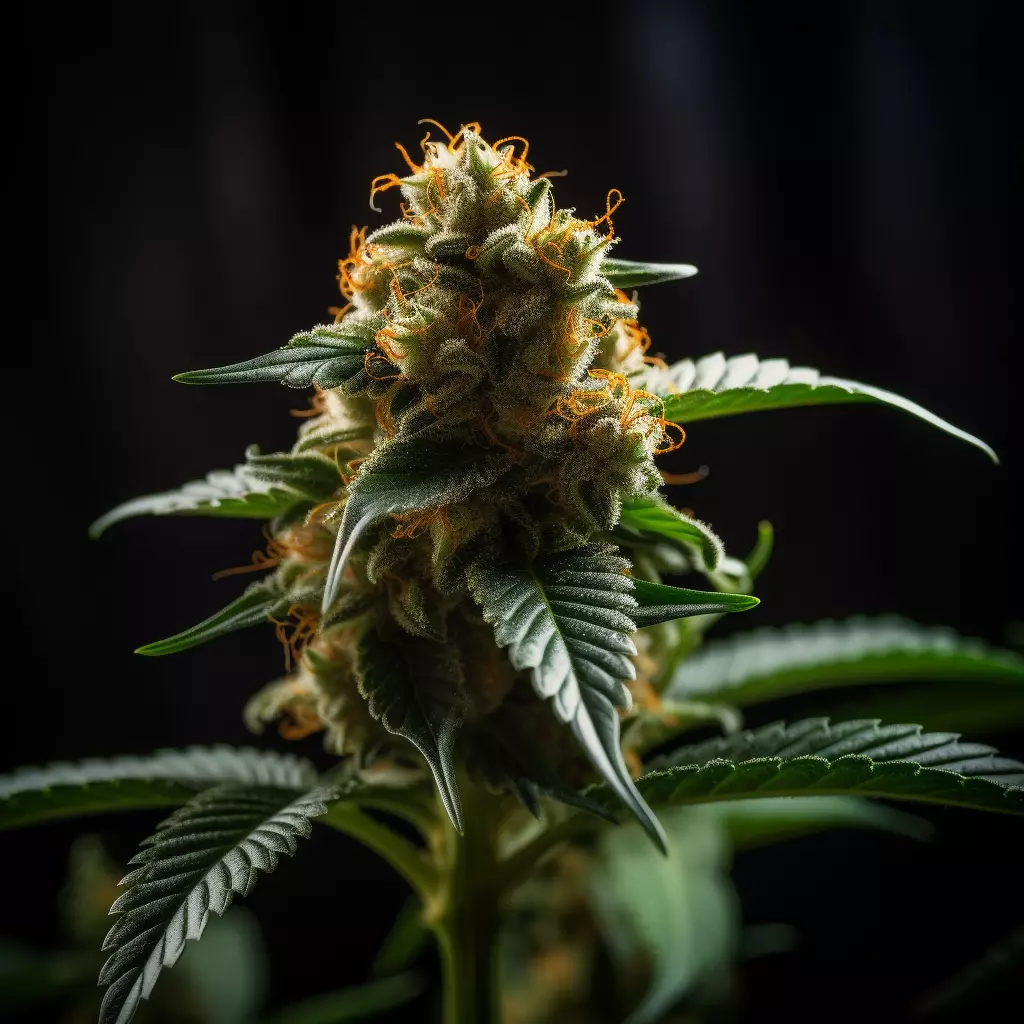 A unique hybrid strain, Apple Banana offers a fruity flavor profile, reminiscent of its namesake fruits. It provides a well-rounded high, with a combination of uplifting cerebral effects and soothing body relaxation, making it suitable for managing stress, anxiety, and pain.
Jack Herer
A popular sativa-dominant hybrid, Jack Herer is named after the famous cannabis activist and author. It's appreciated for its clear-headed, uplifting, and creative effects, along with its spicy, pine, and citrus flavors. It's often used to combat fatigue, stress, and depression.
AK-47
A classic hybrid strain, AK-47 is known for its long-lasting and balanced effects, providing a mix of relaxation and mental stimulation. With a complex flavor profile featuring earthy, sweet, and sour notes, it's a popular choice for addressing stress, anxiety, and pain.
OG Kush
A classic Indica-dominant hybrid, OG Kush is known for its relaxing and euphoric effects. With a complex flavor profile featuring earthy, pine, and lemon notes, it's commonly used to address stress, anxiety, and insomnia. Honestly, we LOVE this one!
Sour Diesel
A popular Sativa-dominant strain, Sour Diesel is renowned for its energizing and uplifting properties. Its pungent diesel aroma is complemented by a hint of citrus, making it an ideal choice for combating stress and depression.
Blue Dream
A hybrid strain with origins in California, Blue Dream is popular for its balanced effects, providing both relaxation and gentle cerebral stimulation. With a sweet berry aroma, it's suitable for treating pain, depression, and anxiety.
Chocolate Thai
A rare Sativa strain from Thailand, Chocolate Thai is renowned for its distinct chocolate and coffee flavors. It offers a smooth, clear-headed high, making it ideal for daytime use.
Durban Poison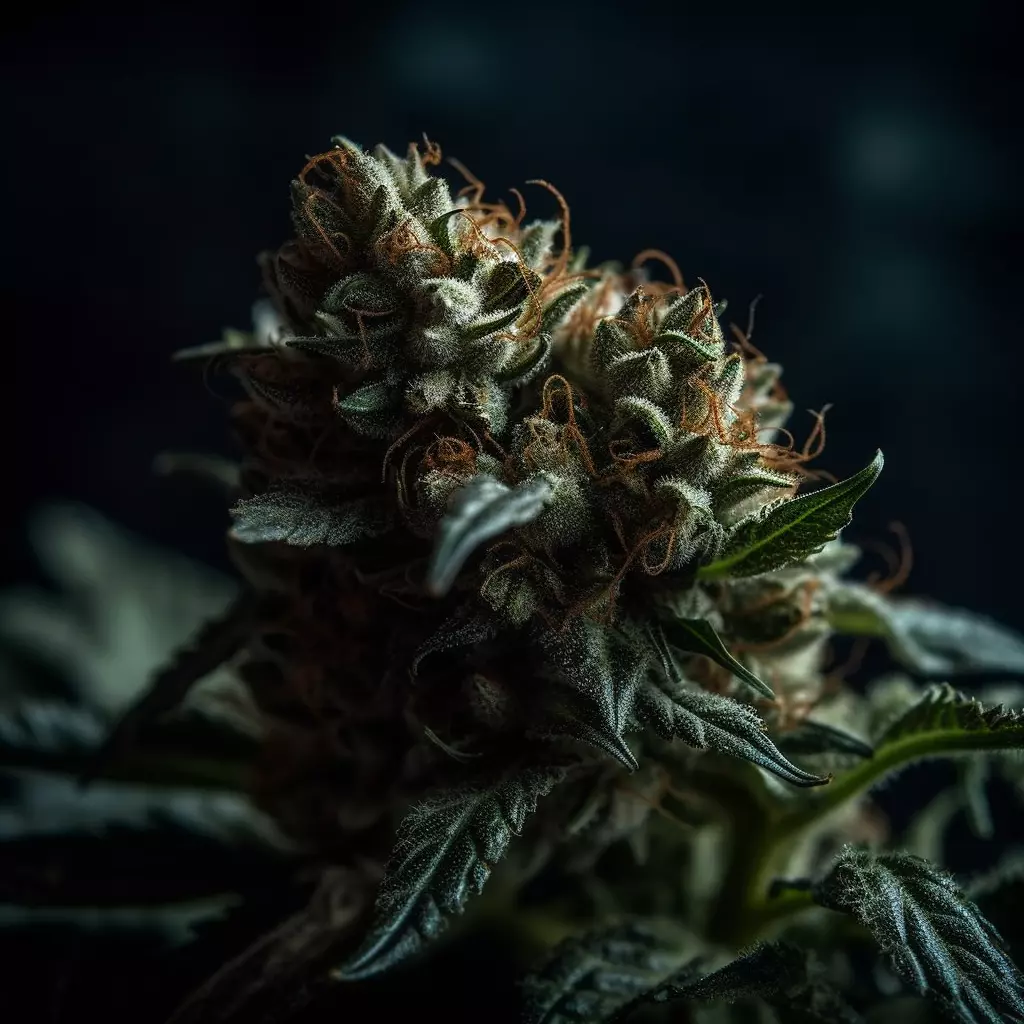 A pure Sativa strain originating from South Africa, Durban Poison is appreciated for its energizing and uplifting effects. It has a sweet, earthy flavor profile and is often used to combat fatigue and stress.
These strains are just a few examples of the popular cannabis varieties you can find in Bangkok. The city's thriving cannabis scene ensures a diverse selection of the best weeds you can find in the main city of the Siam Kingdom, catering to the different preferences and needs of its users.
FAQ
How much to tip for weed delivery?

Tipping for weed delivery in Bangkok, like any other delivery service, is a personal choice and can depend on various factors such as the quality of service, delivery speed, and overall satisfaction with the experience. While there is no fixed percentage or amount to tip, a general guideline is to tip between 10% to 20% of the total order value.

If the delivery driver has gone above and beyond, such as delivering during adverse weather conditions or managing a complex delivery, you may want to consider tipping more generously.

Keep in mind that tipping culture might vary between countries and regions, but showing appreciation for good service is always a kind gesture.
How long does weed delivery usually take?

Weed delivery times can vary depending on factors such as the dispensary's processing time, delivery location, and overall demand. In general, most weed delivery services in Bangkok aim to deliver within a few hours or even offer same-day delivery. Some dispensaries may provide an estimated delivery window or real-time tracking features to help you monitor your order's progress.

During peak times or under exceptional circumstances, delivery times might be longer. It's essential to check the specific delivery timeframes provided by the dispensary you're ordering from, as well as any updates they may send you after you've placed your order.